Come wander or climb with me and 360!
Fancy wandering with me in some of the best locations in the world? From the sandy desert to lofty 6000m peaks, I have a great schedule of trips that I am leading in the next 15 months and if you fancy a wandering with us, click on the links to see if what your next adventure could be!
If you have any queries about any of the expeditions, it's best to email Marni or Helen at livethedream@360-expeditions.com and get chatting!!
An iconic trek through the beautiful Sahara trekking alongside equally beautiful (!) camels, sleeping under the stars, keeping warm by camp fires, climbing the highest sand dune in the area standing at 300ft and rolling back down, experience different types of sand (there are more than one!), breathing in the scent of Marrakech - what's not to love about a bit of winter sun?!
30th November - 9th December 2019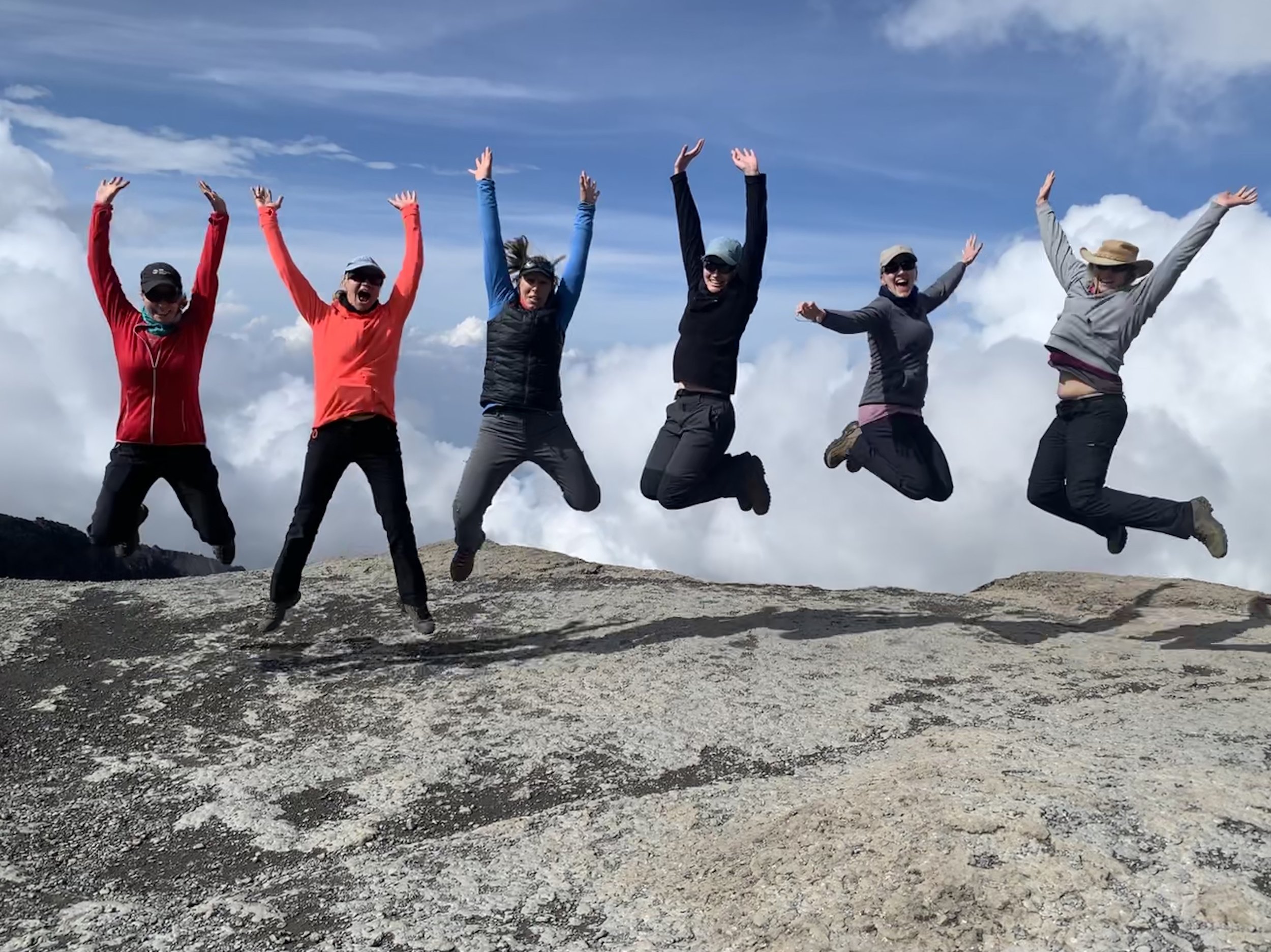 An absolute favourite of mine and this will be Kili #35 for me! We work with the best local crew on a fabulous route starting at the Londorosi Gate heading onto the Lemosho route from Camp 1. I go back time and time again for a reason…because Kilimanjaro is AMAZING!
23rd January - 2nd February 2020
With just a few spaces remaining, this is one action packed week in the Spanish Pyrenees. Snow holing, ice axe arrest, snow shoeing, climbing the highest peak in the Spanish Pyrenees - Pico Aneto, and so much more!
17th to 23rd February 2020
Island Peak via Everest Base Camp
Standing at a lofty 6,189m with views over to the highest peaks in the Himalayas, this is a great first…or second…or third…6000m peak! A fabulous trek up to the iconic Everest Base Camp for acclimatisation before we hook off and join some of the Everest aspirants climbing Island Peak as their acclimatisation.
3rd to 23rd April 2020
Everest Base Camp via Gokyo Lakes
A twist to this iconic trek! On this itinerary we trek to EBC on a quiet route via Gokyo Lakes, taking us through beautiful villages and over high passes before descending into the well known Khumbu Valley and up to Everest Base Camp. We wander back down the well trodden route to Lukla so we get the best of both worlds!
28th April - 16th May 2020
Elbrus North-South Traverse
What a mountain this one is! Standing at 5,642m, and slightly lower than Kili, don't be fooled by her smaller stature, she surely makes up for it in a whole host of other ways! The highest mountain in Europe, one of the 7 summits, a great introduction into the snowy stuff, what an amazing expedition all around!
23rd July to 2nd August 2020
One of my favourites (actually they all are!) but this is one incredible expedition all around. We take a much less trodden path which is better for acclimatisation into the Hinku Valley then meet up with other Mera aspirants all the way to the top. It's not a busy mountain and the views from the top are spectacular! Win-Win all around!
18th to 25th October 2020
Simien Mountains, Ethiopia
The dates online are just about to be changed but this expedition is likely to be in November or early December 2020 and I absolutely cannot wait! This beautiful and remote expedition is well off the beaten track. Join me?!
Dates tbc but get in touch if you fancy coming along!